Everyone's aiming for passive income these days – and affiliate marketing is still one of the best ways to monetize a blog.
In this GetLasso review, I'll walk you through a helpful blogging tool for making the affiliate marketing process less painful and more profitable – the way it should be.
Affiliate disclaimer: I sometimes link to products and services to help cover the costs of running this blog. There's no extra cost to you – and I only recommend products that I've both used personally and think are awesome. Thanks for your support! ❤️
I first got into the affiliate marketing world in late 2020, as a pandemic project.
At first, I found it challenging.
One of my major problems was managing the sheer volume of affiliate links on my blog. At first, I kept track of the different programs and links in a Google Sheet. But it definitely wasn't the most efficient way to manage everything.
What's more, creating product displays in my blog posts was a constant hassle. I struggled to find a quick and easy way – yet one that was still attractive looking – to highlight the different features, pricing plans, and pros and cons of the products I wanted to promote.
I was late to the game, admittedly, but GetLasso has been transformational for my affiliate marketing.
It's given me the confidence to promote my affiliate posts more widely, safe in the knowledge that they look good and are neatly organized – providing an overall better experience for visitors to my blog.
Plus, some of my affiliate commissions have really ramped up (see below).
What is GetLasso?
GetLasso, otherwise known simply as 'Lasso', is an advanced affiliate marketing plugin for WordPress – built by affiliate marketers for affiliate marketers.
Lasso uses beautiful product displays and clever automations to streamline your affiliate marketing workflow – so you can earn more with your blog.
Top GetLasso features include affiliate link management, product display boxes, and the ability to review your existing blog content for additional income opportunities – all in one handy dashboard.
Who is GetLasso a Good Fit For?
Lasso would be a great fit for any bloggers using WordPress to promote products or services via affiliate commissions.
It's not a free plug-in, which might not work for you in the beginning, especially if you haven't started making money from your blog yet.
But if you're serious about affiliate marketing and/or you're already having some success, using Lasso will enhance your workflow and take things to the next level.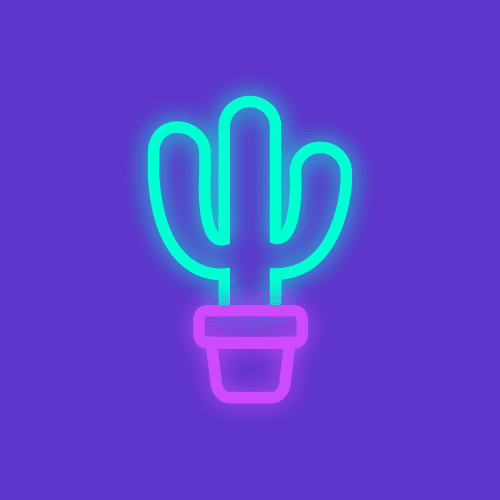 The All-In-One Affiliate Marketing Plugin for WordPress | Lasso
This is an example of one of Lasso's product boxes.
I really like how clean and elegant it looks on the page.
It's perfect for bloggers who want to display their affiliate links prominently.
We earn a commission if you make a purchase, at no additional cost to you.
Getting Started with Lasso
Lasso is pretty simple to get started with. All you need to do is choose your desired pricing plan (don't forget there's a 14 day free trial, then download the plugin as a zip file.
Next, upload it into the Add Plugins section of your WordPress dashboard. You'll see the Lasso plugin show up in your plugins list. Click 'Activate' and you're good to go.
Once you've activated Lasso, you'll see a new menu appear on the left hand side of your WordPress dashboard (it has a cactus icon). Click on Dashboard, and you'll be taken to the main Lasso starting page.
First of all, Lasso invites you to add your affiliate links to its database. Don't worry if you're already using another affiliate management plugin, such as Thirsty Affiliates or Pretty Links. Lasso can easily import all the links from those plugin into its own dashboard.
My Favorite Lasso Features
#1. Easy link management
Lasso easily creates cloaked links to hide those messy strings of characters in most affiliate URLs. This keeps things looking neat and make sure your links are in line with your website branding.
One of the major downside with affiliate marketing is the sheer number of links you have to deal with. Lasso's centralized database pulls them all into one place. If you update a link in the database, Lasso will then automatically update it across your entire blog.
#2. Discover new money-making opportunities on your site
Lasso's Opportunities feature is probably my favorite one of all. When you install the Lasso plugin, it reviews your website and cross-references existing links and keywords against its database of over 9,100 affiliate programs.
It then suggests suitable affiliate programs for products and services that you've mentioned but haven't yet monetized, along with the commission rates, number of potential links currently on your website, and an easy signup button.
Below you can see a snapshot of some opportunities it found on my website.
#3. Stunning product display boxes
As you've already seen above, Lasso has some beautiful product display boxes. You get nine different themes to choose from, all with that same clean and elegant style. They're unobtrusive, but at the same time eye-catching. I'd describe it as "they let the product do the talking."
#4. Powerful click tracking
Another handy Lasso feature is click tracking. You can connect Lasso to your Google Analytics account and let it track clicks on all your affiliate links. This immediately gives you an accurate picture of your content's performance, so you can double down on what works and fix what doesn't.
Lasso Pricing Plans
Managing your affiliate marketing with Lasso doesn't come cheap. The tool offers three different pricing plans: Essential, Advanced, and Portfolio.
If you've got more than one affiliate website, then you're looking at at least $99 per month for the Advanced plan. I'm currently running two websites, so I've opted for the Advanced plan.
Lasso's premium pricing plan, Portfolio, is a lot more expensive at $299/month. But if you're running more than four affiliate websites, then this price is probably no big hardship for you.
Refund Policy
First, Lasso offers a 14-day free trial on all pricing plans, meaning you can try out the tool risk-free.
What's more, Lasso has a friendly and approachable refund policy if you're still not happy after you start your paid subscription.
The company stance is: "We're not in the business of making money from unhappy customers."
If you've got a monthly plan and forget to cancel, Lasso will refund you the most recent month. If you go for an annual plan and decide you're not happy within the first 30 days, then they'll refund you in full (although annual plans are non-refundable after that initial period is over).
Lasso Pros and Cons
Pros
Created by people who deeply understand affiliate marketing – this shows in the feature set.
Exceptionally clean and appealing product boxes – that blend with your site and don't look tacky.
Well-designed affiliate link management dashboard, where you can pull in and organize links from any affiliate marketing network (yes, even Amazon Associates!)
The discover new affiliate opportunities on your own site feature can be lucrative!
Cons
Feels expensive, especially for newbies not earning much yet.
The dashboard feels quite complex at first (especially the section for setting up product boxes), and could benefit from a setup wizard or video walkthrough guide placed front and center.
New Features!
Coming soon….
Lasso FAQs
Does Lasso import Amazon links?
Yes, Lasso can easily import and organize your affiliate links from Amazon Associates.
Does Lasso offer a free trial?
Yes, Lasso offers a 14 day free trial with all pricing plans.
How many affiliate programs does Lasso cover?
Lasso covers over 9,100 affiliate programs, which is basically all of them.
Can I use Lasso to create cloaked links?
Yes, you can use Lasso to create cloaked links. You can also update the link in one place and have it automatically updated everywhere on your website.
Possible Alternatives to GetLasso
If GetLasso doesn't feel right for you at the moment, here's a list of alternative tools you can try:
ThirstyAffiliates (for link management and cloaking)
Pretty Links (for link management and cloaking)
Easy Affiliate Links
Kadence Start Blogging Blocks (for product boxes only)
Please note, these tools are for WordPress only. Not all include the exact same feature set as GetLasso. You may need to combine several tools to get the desired results.
Final Thoughts
That's the end of my review of GetLasso, a full-featured affiliate link management plugin for professional affiliate marketers using WordPress.
You can tell when looking at its feature set that it was designed by people working in the affiliate space. It elegantly solves several major pain points for affiliate marketers.
Lasso is a worthwhile tool to invest in if you're serious about growing your income with affiliate marketing. If you take full advantage of its features – such as click tracking, and discovering new affiliate opportunities on your website – you can certainly use it to boost your affiliate marketing income.
However, if you're just starting out, Lasso can feel like a costly option, with the cheapest plan coming in at $39/month for just one website. Getting set up also felt a bit complicated, although Lasso's powerful features make the initial learning curve worthwhile.